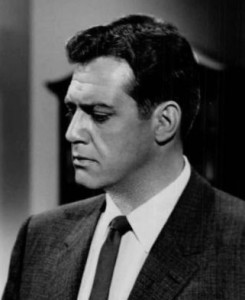 Years ago, at a community event, I happened to sit next to a doctor. He was a surgeon. When I introduced myself to him and told him I am a lawyer, he commented, "I always consider it a bad day when I have to go see my lawyer." I thought about that for a moment and then joked in response "I consider it a bad day when I have to go see my surgeon!"
In the same way that going to see a surgeon usually means you have a serious health problem, going to see your lawyer often means that you are dealing with a burdensome legal problem. And legal problems can certainly make for a bad day. But the whole point of going to see your lawyer is to deal with that legal problem—and hopefully solve it—so you can get back to business or move on with your life. If the legal problem makes it a bad day, working on the solution could make it a good day—or at least a better day than if your legal problem is left to fester. So think of your visit to your lawyer as an opportunity to turn a bad day into better days.
But there's another aspect to this. Lawyers, as a group, are not held in high esteem. A recent survey (here's the link to it) by the Pew Research Center found that lawyers were at the bottom of the rankings of ten different occupational groups for how much they are seen as contributing to society. The very bottom. To make me feel better, I'll point out a few occupations that were not included in the survey—used car salesmen, payday loan providers, politicians, and especially the people who write mudslinging campaign ads for them (we're deep into election season as I write this). And I'll also mention that the occupation scoring just above lawyers in the survey was business executives.
Of course, the survey measured public perception, and that can be very different from reality. I know many honorable business executives whose contributions to society—whether in large businesses or small—are profound. And the same goes for lawyers. There are many, many lawyers who work diligently and honorably every day for the good of their clients, and who make valuable contributions to our society by solving legal problems—or by avoiding them altogether.
But the reputation of lawyers has been damaged in several ways. Some of it has been self-inflicted—by the occasional lawyer who represents clients unethically or underhandedly, or in ways that seem more for the lawyer's benefit than for the client's, or who uses an advertising style that angers people. Some of it is inherent in that we advocate for one person against another in legal disputes, so the adversary's lawyer is often seen as an enemy. And then there is the endless stream of books, TV shows, and movies of legal dramas portraying lawyers as unethical, dishonest, greedy, manipulative, and willing to do anything in representing their client because the end justifies the means for them. The latest example is a new TV show, How to Get Away with Murder. From the first few episodes, it seems there isn't an honorable character in the whole cast. Portrayals like that of lawyers tend to drown out ones like Perry Mason or To Kill a Mockingbird, of honorable and even courageous lawyers.
If you find yourself buying into the idea that lawyers in general do not contribute much to society, here's a suggestion. Meet your own lawyer for lunch sometime. Ask why they decided to be a lawyer and what approach they take to it. You might hear that they wanted to help make the principle of "justice for all" a reality for people. Or that they wanted to help people burdened by a legal dispute find a good resolution for it. Or that they wanted to help people understand and follow the law to avoid getting into legal problems. And you might just come away inspired.