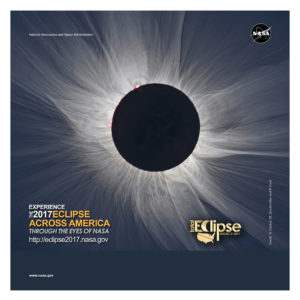 Last week I drove up into Nebraska hoping to find some clear skies in the path of totality of the solar eclipse. And I found some. What an experience! Probably once in a lifetime. So I thought I'd write about a legal topic that would work in the idea of an eclipse. Here's an analogy I think works pretty well.
When people come to me for help with a legal dispute, they usually say they want to find a good resolution, and to find it as quickly and efficiently as possible. There can be any number of roadblocks in the way of a good resolution, depending on the particular circumstances and people involved.  Some roadblocks are legal issues, some are practical problems, and some are personal issues. One personal issue that comes up sometimes, blocking the way to a good resolution, is the anger one or more of the parties has regarding the dispute.
It shouldn't surprise anyone that people can get angry over a legal dispute. Legal disputes often involve things that are very important to people—serious injury or death of a loved one; the loss or potential loss of valuable property or large amounts of money; the loss of employment or unfair treatment in employment; injury to a business or to a valuable business relationship; the loss of an important personal relationship, like a marriage; etc.
Anger isn't a bad thing in itself.  It is a normal human emotion.  It can motivate people to do the hard work necessary to correct something bad that has happened or is about to happen. But anger can be a challenge to handle well. Aristotle had this to say about anger: "Anybody can become angry—that is easy; but to be angry with the right person, and to the right degree, and at the right time, and for the right purpose, and in the right way—that is not within everybody's power and is not easy."  Continue Reading